ALUMINIUM CHARACTERISTICS

Aluminum is 100% recyclable. The recycling process requires only five percent of the energy that was needed to produce the initial metal.
Optimum finish on any metallic surface ensured.

It offers greater resistance to friction, shocks, oxidation and stains.

This type of paint does not harm the environment because it does not emit toxic fumes.

It offers a very high level of resistance to ultraviolet light in sunlight, and a high colour stability over time.
HOW DO WE PAINT ALUMINIUM ?
The metal parts are cleaned with detergents, the surface receives a phosphating bath that improves its resistance to rust and paint adhesion.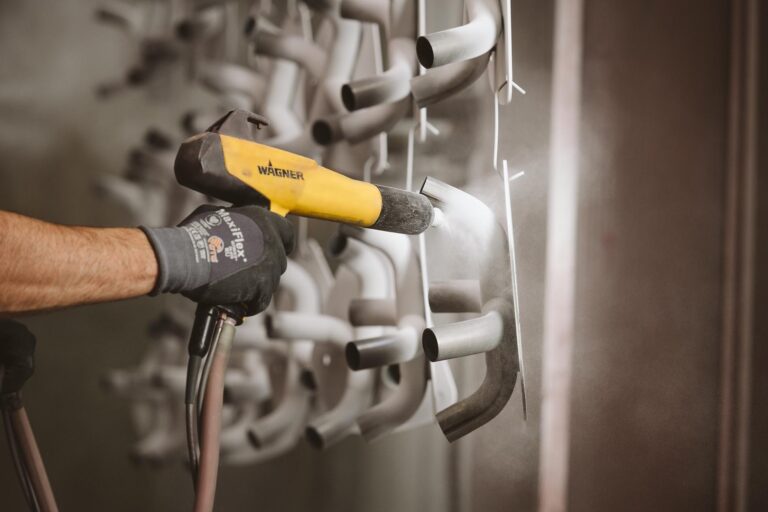 Cleaned, phosphated and demineralized, the parts pass through an oven that dries and heats them to receive the powder application in the best conditions, which is carried out by two groups of robots.
Once the powder has been applied, the parts enter the polymerization tunnel where they receive thermal radiation, achieving the polymerization and adherence of the paint layer.
Use a microfiber cloth with water and neutral soap. Avoid cleaning agents
abrasives
Dry with a cotton cloth.